Feel the Difference With Tuftex Carpet
Posted on: November 7, 2022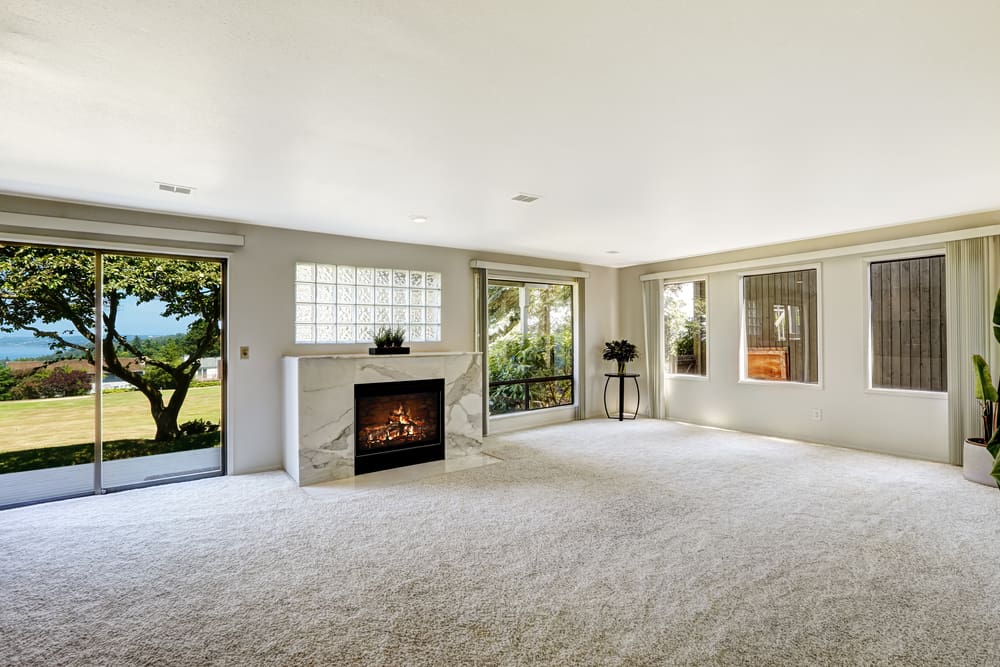 If you're looking for high-quality carpet, look no further than Tuftex carpets. Tuftex is a company under the Shaw brand, a leading name in the flooring industry. Tuftex sets the standard for carpets with the added benefit of innovative Shaw technologies like Anso Nylon and R2X treatment that repels stains, spills, and moisture.
When it comes to investing in flooring for your home or business, it should last for a long time. Tuftex is built durable and, with proper maintenance, can last longer in any environment compared to other carpet brands. Riverbend Interiors is proud to offer a line of Tuftex carpets that can enhance and warm your space.
The advantages of Tuftex carpet
Carpet crafted with care – Tuftex offers several carpets made with a special type of enhanced nylon called Anso, one of the few fibres that are Cradle to Cradle Silver-certified. Anso Nylon is made with responsible stewardship and carbon management, is recyclable, and has the eco-friendly stamp of approval in the flooring industry as a "green" and responsible product.
R2X stain and soil resistance system – In 2001, the Shaw flooring brand introduced a superior stain-resistant treatment that provides total protection against spills and moisture. Unlike other carpets, the R2X treatment coats the fibres from top to bottom, giving you more time to grab cleaning products, wipe away the spill, and prevent permanent stains.
Excellent warranties on premium products – Tuftex offers a 10-25 year warranty on quality assurance and Lifetime Warranties on carpets remaining stain and soil-resistant, depending on the type of carpet you choose. You can read more about their warranty program here.
Available in a wide range of colours, designs, and textures – Whether you're going for a simple and subdued look to a fancier, darker style, Tuftex carpet has something for everyone. Read more about their carpet collection below.
The Tuftex carpet collection
Tuftex offers three different carpet collections:
Classics – The Classics line boasts timeless simplicity that outlasts trends. Featuring minimalistic styles with different textures, pile cuts, and designs, Tuftex Classics carpets are made for essential, everyday life.
Maker – Tuftex's Maker carpet collection is a work of art, transforming spaces with unique and stylish designs that can liven up any room. Whether it's to work, play, or relax, the Maker collection perfectly captures your personality.
Pet Perfect – Made especially for your furry best friend, this collection is made with Pet Perfect™ fibres, built-in stain protection, and pet hair resistance to make clean-up a breeze.
Each square yard of the Tuftex ANSO® High-Performance PET carpet is made with 50% post-consumer bottle plastic. This line meets current CRI standards for Indoor Air Quality and is Cradle to Cradle Certified®.
Tuftex's Anso® Nylon carpet is made with fibres treated with stain-resistant protection to uphold against common household spills and stains. Anso Nylon is also Cradle to Cradle® Silver Certified, meaning it is manufactured with an environmentally-conscious process.
Discover Tuftex carpet in Cochrane
Riverbend Interiors Floors & Decor was created with a passion for quality workmanship and the desire to provide quality flooring. Your home is your oasis, and every detail of your business makes an impression – your flooring should reflex that. As part of our commitment to excellence, we take the time to listen to your ideas and patiently help you choose the product that is right for you and your home. Unlike big box stores, we add a personalized touch to your project to deliver what you want, every time.
Contact us for any questions, or visit our huge showroom in Cochrane to view a comprehensive selection of carpet and other flooring products. We provide free estimates on all projects.