Merry Christmas From Riverbend Interiors!
Posted on: December 10, 2021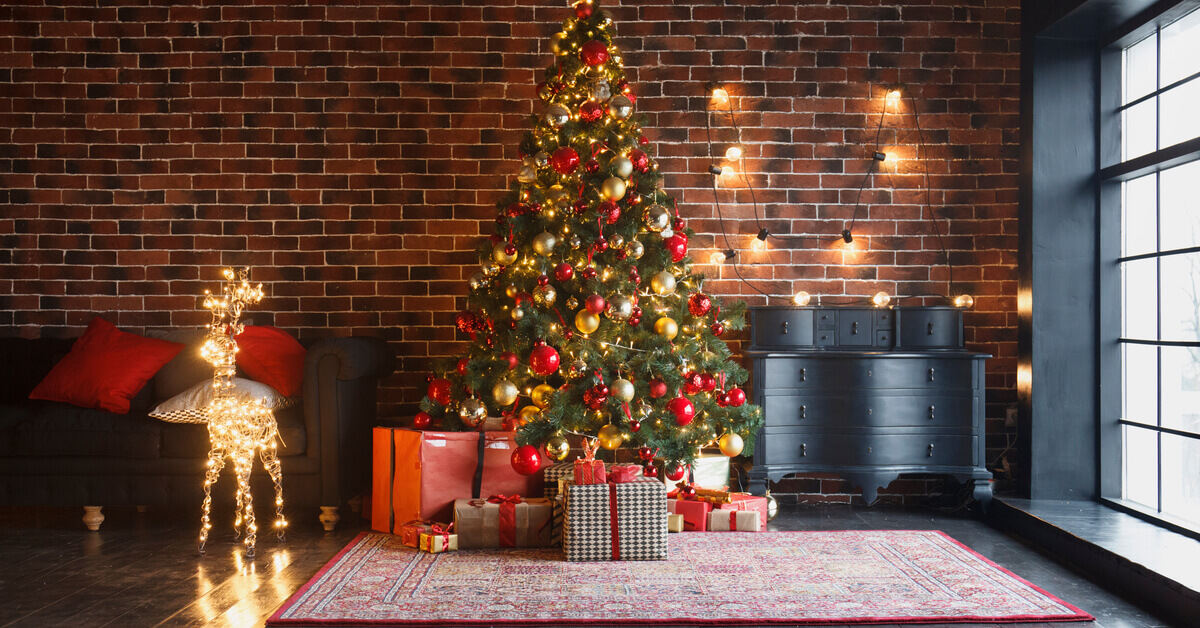 Our team at Riverbend Interiors wants to wish you and your loved ones a Merry Christmas and the best of the holidays! As a local business, we can't thank you enough for your continued support. For many of us, these challenging times have taught us that our homes are truly a place of rest and comfort. You deserve to love and enjoy the space you live in and we will continue to help you achieve that with quality interior design products.
The holiday season is an exciting time not only for celebrations and festivities but also for the opportunity to transform our home with decorations, lights, and the works. Here are some of our top tips for holiday decorating that will wow your guests.
1. Play with contrasting colours
Traditional Christmas colours, like red and green, offer that extra festive pop. If you have a certain colour scheme in your home, consider adding contrasting colours that can really make your decor stand out. For example:
Use dark ornaments if the aesthetic palette of your home is light

Use white or silver decor to brighten up the space if your home's aesthetic is dark

Wrap dark green garland around white stair railings

Wrap white garland around dark stair railings, like mahogany or walnut

Add green or black decor on all-white walls
The above are just a few examples of how you can play with contrast and add depth to your holiday decorations.
2. Use lighting to create a warm and cozy ambience
There's nothing quite like the holiday season that makes us want to cozy up on our couch watching Christmas movies with a warm mug of hot chocolate. This is a great opportunity to add indoor string lights, tea lights, and LED candles to play up that warm and comfortable atmosphere even more. 
Remember to only use lights designed for indoors and never install outdoor lights inside your home. This is a safety precaution as any electrical elements pose a hazard. 
3. Go all out!
Last but certainly not least, this is the time to pull out all the stops on your home decor. The holidays are the perfect opportunity to add as much garland, colour, lights, ornament, ribbons, and Santa statues as you'd like. When it comes to decorating your house for Christmas, there really are no rules – it's whatever makes you and your family feel joyful and in the holiday spirit.
We hope you enjoy the celebrations and we look forward to working with you in 2022 and onward!