The pros and cons of vinyl plank flooring
Posted on: February 9, 2021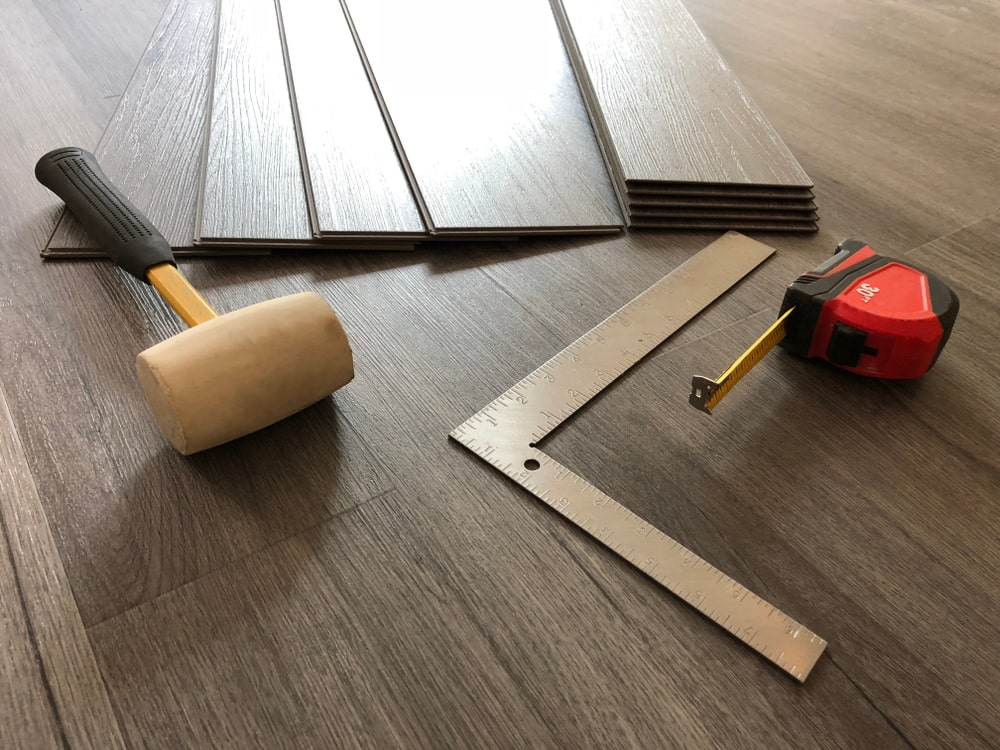 Vinyl plank flooring is a popular flooring choice for modern homes and businesses. It mimics the look of hardwood at a much lower price while providing a beautiful aesthetic for virtually any space.
If you're in the market for choosing a reliable flooring option, it helps to know the advantages and disadvantages of each product. In this article, we take a closer look at the pros and cons of vinyl plank flooring. 
What is vinyl plank flooring?
This flooring option is essentially vinyl flooring that comes in strips (planks) rather than the traditional tile shapes. However, technology and innovation have greatly improved the construction of vinyl flooring. It is manufactured with:
A backing layer made of semi-rigid vinyl

A design layer that mimics the look of wood or stone

A clear film layer that protects against damage

A topmost layer to prevent scratching and scuffs
What are the pros of vinyl plank flooring?
Homeowners enjoy the following advantages of vinyl plank:
100% water-resistant, making it an ideal option for households with children and pets

Durable and can withstand heavy traffic in kitchens, bathrooms, and living rooms

Easy to maintain with regular sweeping and weekly mopping

Stable and sturdy construction with a range of thickness options

Versatile designs and colours to match any space

Can be installed on nearly any level subfloor

DIY installation with a click-lock or loose-lay method

More affordable than real hardwood flooring
What are the cons of vinyl plank flooring? 
As with any product, vinyl flooring does have its disadvantages, including:
Punctures easily with sharp objects 

Can show signs of denting under heavy equipment

Not UV-resistant and can fade or show signs of discolouration over time

Not a biodegradable option 

Unlike real hardwood, vinyl does not add value to your home
Key takeaways
Vinyl plank is an excellent flooring option that provides the contemporary look of real wood without the price tag. Homeowners love the waterproof construction and the durability, as well as the ability to install it over most subfloors. With easy installation, durability, and simplicity in maintenance and care, it's easy to see why vinyl plank continues to be one of the most popular flooring options today.