The Pros & Cons of Floating Vs Glue-Down Luxury Vinyl Plank Flooring
Posted on: April 14, 2022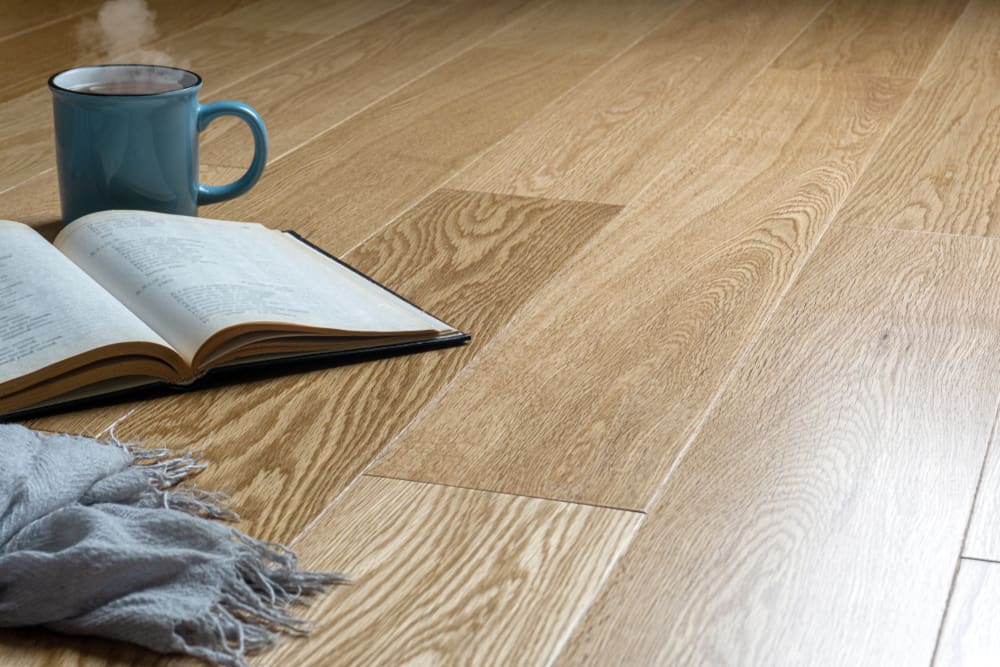 When it comes to choosing between floating vs glue-down luxury vinyl plank flooring, there really is no wrong or right choice. Rather, the ideal option depends on your budget, time, preference, and other factors that come into play. Both of these flooring solutions have advantages and disadvantages – we list these pros and cons below to help you make an informed decision between the two options.
Floating luxury vinyl plank flooring
Much like the name suggests, floating floors 'float' on top of the subfloor with no glue, nails, or staples required. Floating floors stay put and rarely move – if installed properly and bought from a high-quality supplier. They are engineered with tongues and grooves that interlock to make a water-tight seal without the use of any fasteners.
During installation, the tongues simply slide into the groove and each plank is directly placed over the subfloor. Floating floors are made with many layers and a solid base that helps them stay in place while offering strength and durability.
Pros
Quick and easy to install
Planks are simply to replace if damaged
Works for virtually any subfloor
Can be easily removed and reused
Cons
Can shift more than glue-down flooring
It may require an underlayment to reduce sound or a vapour barrier to protect the subfloor from moisture
Glue-down luxury vinyl plank flooring
Glue-down floors involve liquid glue or special adhesive tape to secure the planks to the subfloor. The planks are typically thinner than floating floors as it does not require weight and friction to stay put. While this option requires more preparation and time to install, glue-down luxury vinyl plank flooring comes with many advantages.
Pros
Glue-down floors stay intact for years if installed well
A more permanent solution that floating floors
Doesn't allow for movement, which can feel more solid underfoot
The floor is glued to the subfloor, which eliminates echoing and is generally a quiet flooring option
Cons
Takes more time and effort to install
Requires the subfloor to be meticulously levelled
Not as easy to remove and change
Final thoughts
Whether you choose floating or glue-down flooring, luxury vinyl plank is a great choice for virtually any room for its versatility, strength, and wide range of design and colour options. You can transform your space and achieve the aesthetics you want with luxury vinyl plank, one of our most popular flooring options at Riverbend Interiors. We're here to give you expert advice and excellent support in choosing the right flooring solution for your space.