Ceramic tiles have been popular for interior and exterior decoration for thousands of years. You'll be amazed at the wide selection of colours, sizes, shapes and textures now available. Whether your tile project is a floor, kitchen backsplash, bathroom renovation, or fireplace, consider ceramic tile by itself, decorated or in a mosaic. Come in and browse Riverbend's vast selection of porcelain, slate, natural stone, glass and ceramic tiles, and our borders, mosaics and accents.
We can professionally install your tile project or renovation, or for the do-it-yourselfer we can supply the material and advice to produce a quality result.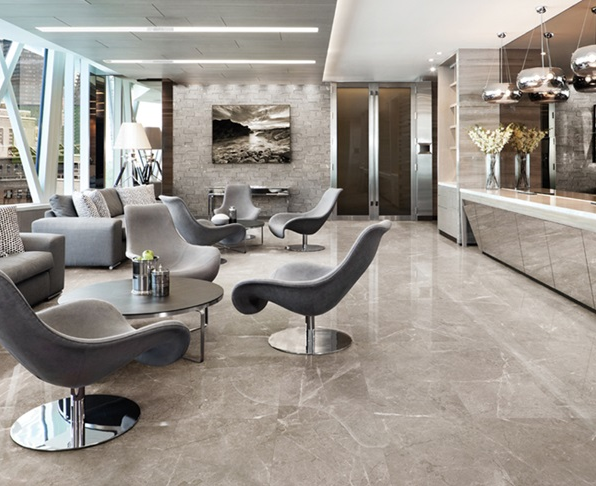 There's nothing quite like a beautiful tile pattern that complements the decor of your home. With a vast array of design options to choose from, it can be both exciting and overwhelming to choose the right one. 
Riverbend Interiors Floors & Decor can help you choose the tile that matches seamlessly with your space while standing out on its own. Whether you're looking to add ceramic tile to your flooring or as a backsplash in your kitchen and bathroom, we are here to help you achieve the look you want. 
Tile flooring is durable and comes with many added benefits. It is often used in kitchens and bathrooms to withstand high foot traffic without compromising the aesthetics of your home. 
Enjoy some of the following advantages of ceramic tile:
Environmentally friendly

– Many ceramic tiles are made from recycled/recyclable content like clay, sand and glass.

Low maintenance

– Easy to clean and stain-resistant – a simple sweep and wash will do the trick.

Cost-Effective

– Ceramic tiles come with many affordable options as well as higher price points for added luxury.

Resistance

– Unlike other flooring options, ceramic tiles are resistant to moisture, rot, odour, and fading. 
Easy To Repair – If one tile is damaged, there is no need to replace the entire flooring. You can install the damaged tile(s) yourself or hire one of our professional contractors to complete the job.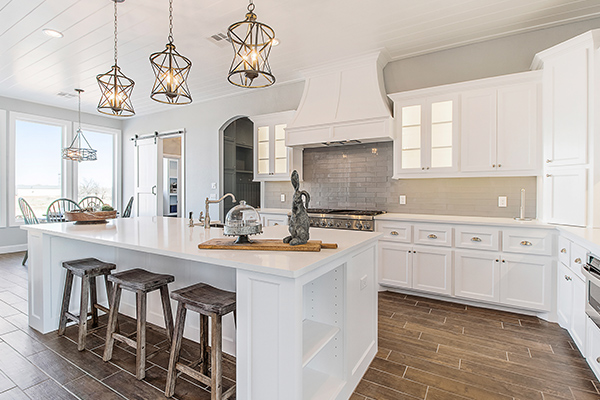 Benefits of Choosing Riverbend Interiors Floors & Decor
When choosing ceramic tile for your home, Riverbend Interiors Floors & Decor brings 25 years of experience and unmatched customer service that goes above and beyond most big box stores. 
You have a vision for your home and we'll help you find the products that will transform your space into one of your dreams. We have been serving the Cochrane community and surrounding areas with quality workmanship and a passion for interior design since 1999.
Visit our suppliers websites below!
"Great guidance on choosing a product and delivered and installed as promised. Installation teams were on time each day and stayed until the job was complete. Great experience with the Riverbend Interiors team!" – Cindy Casper