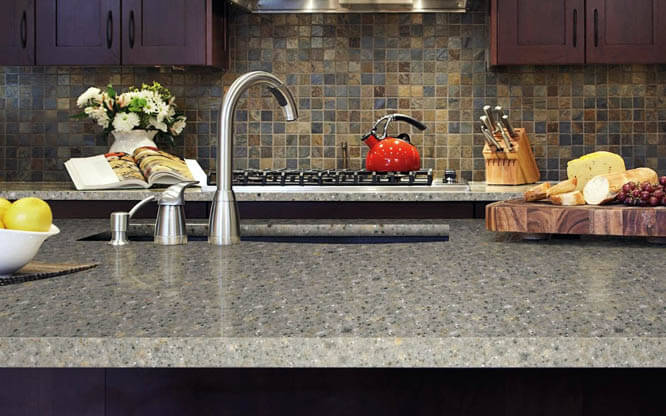 Renovating a kitchen or bathroom is a big undertaking, and the many countertops available on the market can be bewildering. Countertops are in constant use and are also one of the most prominent visual elements in your home. When choosing a kitchen or bathroom countertop, durability, visual appeal and easy maintenance are among the most important considerations. Personal taste and a balance between style and functionality will help you select from options including granite, quartz, Corian, cultured marble and laminate.
Riverbend offers extensive countertop product knowledge, advice on selecting a colour, and professional installation. We also have a selection of knobs and handles to give your cabinets a fresh new look.
Browse our supplier websites for amazing looks and great ideas.