6 Tips for Protecting Your Beautiful Floors During Your Canada Day Party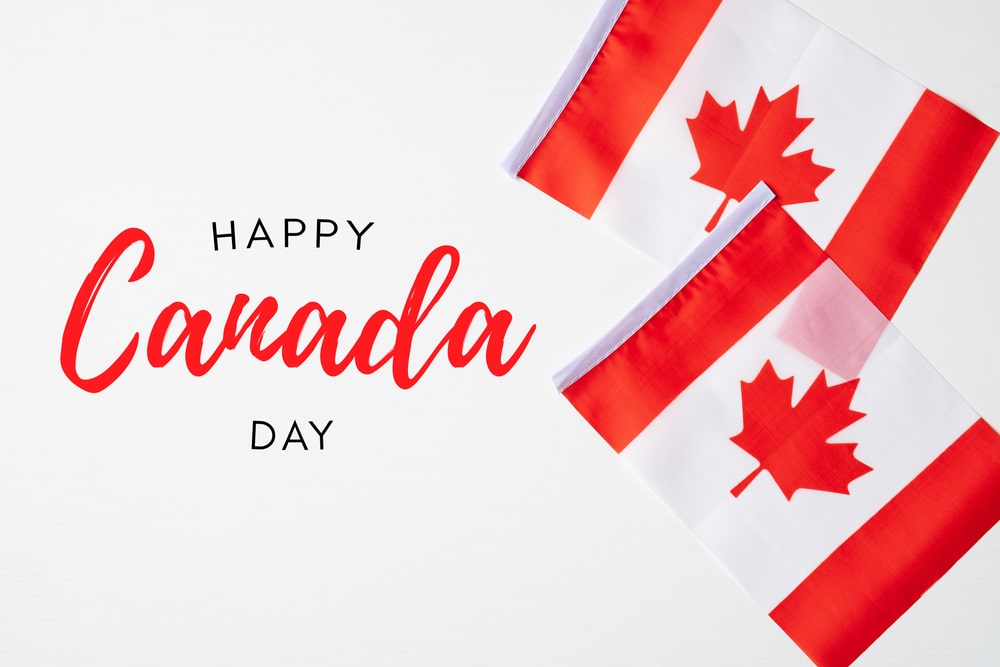 It's that time of year again when Canadians gather around to celebrate Canada Day! Hosting friends and family at your home for a gathering is an exciting time that's sure to create great memories. And as the festivities approach, we want to provide you with some helpful tips to ensure that your beautiful flooring withstands the foot traffic, spills, and general wear and tear a party can bring.
Ensuring Your Floors Are Protected
1. Use entry mats and rugs – Entry mats and area rugs are your best friends when it comes to protecting your floors. Strategically place these at entrances and high-traffic areas around your home. They will help absorb moisture and dirt brought in by your guests and also provide a buffer against high heels or hard-soled shoes that might cause scratches or dents on wooden flooring.
2. Implement a 'No Shoes' policy – It might seem like a tough rule to enforce, but a 'no shoes' policy can help preserve the integrity of your floors significantly. Shoes can track in dirt, scratch the floor, and even cause dents. Consider providing festive, disposable slippers for your guests or a fun pair of Canada Day socks as a party favour and a solution for those who might feel uncomfortable barefoot.
3. Clean spills quickly – Spills are inevitable during any party. The quicker you clean them, the less likely they are to stain or damage your flooring. Ensure you have plenty of absorbent cloths or paper towels handy for prompt clean-up. For wood or laminate floors, try to prevent liquids from sitting on the surface, as they can cause warping or discolouration.
4. Use protective pads on furniture – Before the party, take a few minutes to apply felt pads to the bottom of chairs, tables, and other furniture pieces. This preventive measure helps avoid scratches when furniture is moved around as your guests mix, mingle, and move about.
5. Create designated eating areas – Try to limit food and drink to certain areas of your home, preferably those with tile or other hard, easy-to-clean flooring. Creating designated eating and drinking areas will help you control the mess and limit potential stains on more sensitive floorings.
6. Floor cleaning after the party – Once the celebration has wound down, a thorough floor cleaning is essential. Vacuum, sweep, or mop as appropriate for your flooring type. Be sure to use the correct cleaning products for the flooring you have, as using the wrong product can easily damage flooring, remove finish, etch tile, and create other damage.
With so many options on the market, picking the correct cleaner can be overwhelming. The knowledgeable staff at Riverbend Interiors would be happy to help you select the correct cleaner for your floors. We carry cleaners for all flooring types and know which product is appropriate for your particular floor.
Riverbend Interiors: Proudly Canadian
At Riverbend Interiors, we are proud of our Canadian roots, carrying a deep appreciation and love for the stunning landscape and rich cultural heritage of our nation. With the Canadian values of integrity, community, and quality, our team is devoted to providing every customer with superior service, offering an impressive array of flooring options designed to enrich and enliven Canadian homes.
Our beautiful selection of products reflects the diverse, rugged beauty of Canada itself, from rustic, wide-plank hardwoods reminiscent of our sprawling forests to chic, urban tile designs inspired by our bustling cityscapes.
In true Canadian spirit, we believe in sustainability and provide environmentally friendly options that not only beautify homes but also protect the natural beauty of our homeland. Riverbend Interiors is more than a flooring store – it's a celebration of our Canadian identity.
From all of us here at Riverbend Interiors, we wish you a safe and festive Canada Day!