Inspired By Nature: Appalachian Hardwood Flooring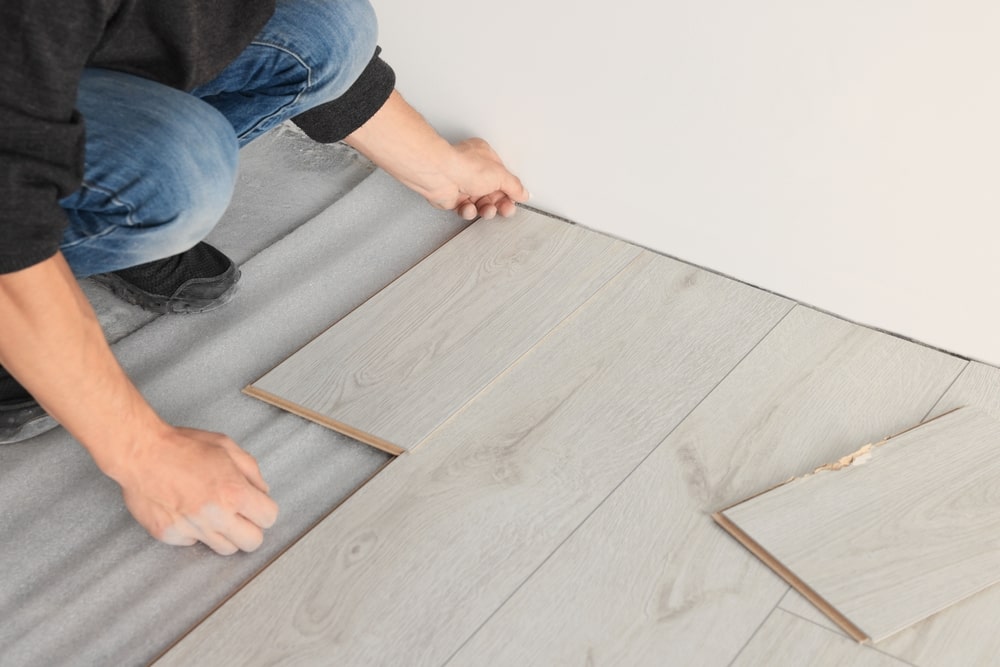 Appalachian hardwood flooring refers to hardwood flooring made from trees grown in the Appalachian region. which stretches from Newfoundland to Alabama, forming one of the most incredible mountain ranges in North America.
Appalachian hardwood flooring is available in a variety of species, including birch, hard maple, hickory, red oak, and white oak, among others. These species are prized for their durability, strength, and natural beauty. One of the key advantages of Appalachian hardwood flooring is its versatility. It can be stained, finished, and installed in a wide range of colours, styles, and patterns to suit your specific needs and preferences.
If you're curious about Appalachian hardwood flooring, you've come to the right place. Keep reading to learn more about this beautiful and sustainable hardwood flooring option.
Explore a Variety of Options
Appalachian Flooring offers a wide range of hardwood flooring options where style, durability, and elegance converge to create the perfect foundation for your home! With an incredible range of wood species, colours, finishes, and patterns, you can effortlessly customize your living space to match your unique tastes and preferences.
Appalachian Flooring offers both engineered and solid hardwood platforms in various colours, from modern greys and warm browns to light-coloured hardwoods and rich tones. Find the perfect flooring that cater to a wide range of tastes and preferences.
Species
White Oak – This wood has heartwood colours from light beige to brown and distinct grain patterns. Traditional oak patterns dominate the Excel grade, while vertical linear grain is prominent in R&Q Excel. Classic grain is prevalent in Live Sawn Character grade, with some vertical grain allowed.
Red Oak – This species offers a classic hardwood appearance found in early 20th-century homes. Red Oak's heartwood features golden and reddish tones, while its sapwood has lighter colours. The wood's unique grain patterns, including cathedral peaks and linear grain, result from alternating open and closed graining.
Hard Maple – This species, also known as Sugar Maple, is known for its tight, even-grained light-coloured sapwood, ranging from cream to white, with seasonal yellow or red tints. The medium brown heartwood contrasts nicely with sapwood in certain grades. Maple can display grain features like ripple grain and bird's eye.
Hickory – This species exhibits the widest colour variations among our offerings. With off-white sapwood featuring pink or yellow undertones and dark or medium brown heartwood, Hickory has a lively grain pattern. Its high density makes it ideal for high-traffic areas, surpassing Red Oak and Maple in durability.
Birch – This species is known for its light-coloured sapwood contrasting with reddish-brown heartwood (also called red birch). Yellow Birch exhibits striking grain patterns like ribbon grain and fiddle-back. Though harder than White Birch, it's softer than Red Oak and Maple.
Finishes
Evershine™ – This finish is unique to Appalachian, available on Signature and Special FX collections. It is a revolutionary finish that combines beauty and durability. With remarkable gloss retention and wear resistance, it preserves your floor's original appearance. Featuring abrasion-resistant aluminum oxide particles, Evershine™ keeps your floor looking great, longer.
Smooth – Our cutting-edge process replicates the raw wood's natural charm. By eliminating the yellowing from traditional finishes and maintaining minimal sheen, our Verità product resembles the beauty of unfinished wood in its purest form.
Wire-Brush – Steel brushes lightly texture the flooring surface, followed by a flat finish. Ideal for young families and pet owners, the wire-brushed texture in this collection helps conceal wear and damage.
Collections
Heritage – The Heritage collection offers a contemporary take on classic hardwood floors, blending natural elements and unique textures to conceal daily wear while maintaining everyday practicality.
Alta Moda – The Alta Moda collection features lightly wire-brushed Red and White Oak, unveiling their character and adding deeper texture. Distinctive and intricate stains are applied, making each product stand out. The textured surface conceals marks, making it ideal for young families and pet owners.
Signature – Our extensive Signature Collection features numerous stain colours on various North American species. Most products come in solid and engineered profiles with the Evershine™ finish, providing ultra-matte or semi-gloss sheens. With countless width, profile, and colour combinations, you'll find the perfect floor for your classic or modern taste.
Special FX – This collection features ultra-matte flooring in various gray tones, from light to dark gray and beige-gray hues. The Special FX collection's gray shades are celebrated for their clarity and effortless integration into modern designs. Elevate your decor with these mineral-inspired wood floors.
Verità – Our innovative process creates floors that showcase the raw wood's natural features. The Verità Collection's flat finish provides the lowest sheen achievable in a prefinished floor. Experience the true beauty of wood in its natural state.
The Benefits of Appalachian Hardwood Flooring
Durability – Appalachian hardwoods are known for their strength and durability, making them an ideal choice for high-traffic areas in homes or commercial spaces. With proper care, hardwood flooring can last for decades or even centuries.
Aesthetics – Appalachian hardwoods are prized for their natural beauty and come in a variety of species, colours, and textures, making it easy to find a style that complements the existing decor of any space.
Versatility – Hardwood flooring can be stained, finished, and installed in a variety of patterns and styles, allowing for a high degree of customization and versatility in design.
Sustainability – Appalachian hardwoods are sourced from responsibly managed forests and certified by organizations such as the Forest Stewardship Council (FSC) or the Sustainable Forestry Initiative (SFI), ensuring that the production of hardwoods is environmentally responsible.
Health benefits – Hardwood flooring does not trap dust, dirt, or allergens, making it a healthier option for those with allergies or respiratory issues.
Easy maintenance – Hardwood flooring is easy to clean and maintain, requiring only regular sweeping and occasional mopping to keep it looking its best.
Increased home value – Hardwood flooring is a popular and desirable feature in homes and can increase the value of a property when it comes time to sell.
Where to Find Appalachian Hardwood Flooring in Cochrane
If you're looking for high-quality Appalachian Flooring in Cochrane, Calgary, and surrounding areas, Riverbend Interiors has what you need. Our knowledgeable staff can help you choose the right species and style of hardwood flooring to suit your needs and budget, and can provide expert advice on installation, maintenance, and care.
As a local company, we take pride in our community and work hard to ensure that our customers are satisfied with their flooring purchase. Contact us for more information or visit in-store at 137 River Avenue, Cochrane, Alberta. We look forward to helping you find the perfect flooring!