What you need to know before buying vinyl flooring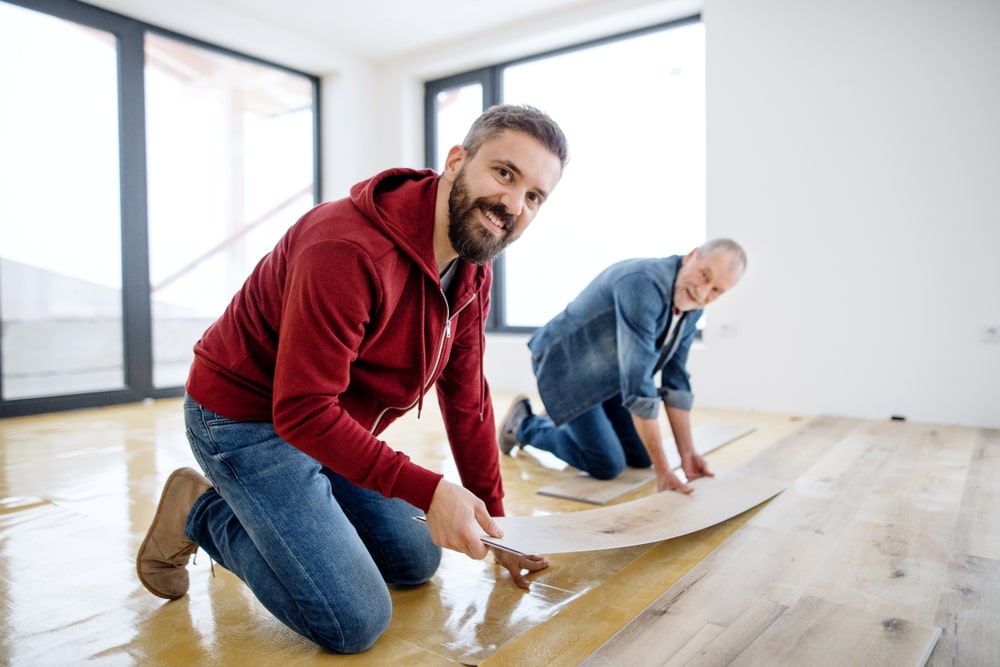 Vinyl flooring has increased in popularity over the last few years because of its unique benefits. As a professional flooring store in Cochrane with a finger on the pulse of what customers are looking for, we've seen the demand for vinyl flooring grow. Before choosing vinyl flooring for your next project, here are some important things you need to know.
Vinyl flooring comes in two types
Vinyl flooring comes in sheet flooring and tile. Sheet flooring is typically 6 or 12 feet wide while tiles are 9 or 12 square inches. Luxury vinyl tile comes in plank shapes 7 inches by 48 inches long. Both sheet flooring and tile are available in a wide variety of colours, designs, and quality grades.
There are different types of vinyl flooring finishes
Flooring stores in Cochrane offer three types of vinyl flooring finishes that provide beautiful results. The right finish depends on the area and the use of the space. The three types include:
No-wax finish – The lightest finish ideal for areas with light foot traffic and minimal exposure to moisture.
Urethane finish – Resistant to scuffing and easy to clean, ideal for areas with moderate foot traffic.
Enhanced urethane finish – Can stand up to heavy foot traffic and is easy to maintain. Ideal for households with pets.
Vinyl flooring has improved over the last few years
For some, vinyl flooring comes with visions of homes built in the 70's with peeling, warped, or yellowing vinyl floors. Thankfully, this is not the case with modern vinyl flooring. Advancements in technology have greatly improved vinyl flooring in the last few decades and now rival hardwood, stone, and tile.
High-quality vinyl flooring is made with several thin layers that make them durable and resistant to scratches and stains. These layers include:
PVC backing layer for strong support
Fibreglass layer to ensure the flooring is even
Foam or felt cushion layer for comfort
Design layer with a high-resolution print
Clear layer to protect the design layer
Topcoat layer for durability and protection
Vinyl flooring is quieter to walk on
One of the main advantages of vinyl flooring over other flooring materials like hardwood, stone, tile, and laminate is that it is quieter to walk on. With the layer of cushion and flexible PVC plastic, vinyl provides a softer surface for better comfort. This is especially beneficial for homes with young children and older seniors.
Vinyl is ideal for bathrooms, kitchens, laundry rooms, and entryways
Vinyl plank flooring is moisture-resistant and can stand up to spills, snow, mud, and dirt without staining. This makes vinyl flooring a great option for mudrooms, entryways, kitchens, bathrooms, basements, and any area where there can be moisture.
Although vinyl is resistant to water damage, keep in mind that any type of flooring installation should start with a dry subfloor to ensure long-lasting results. With a quality installation, vinyl flooring cannot warp or fold and will last for decades.