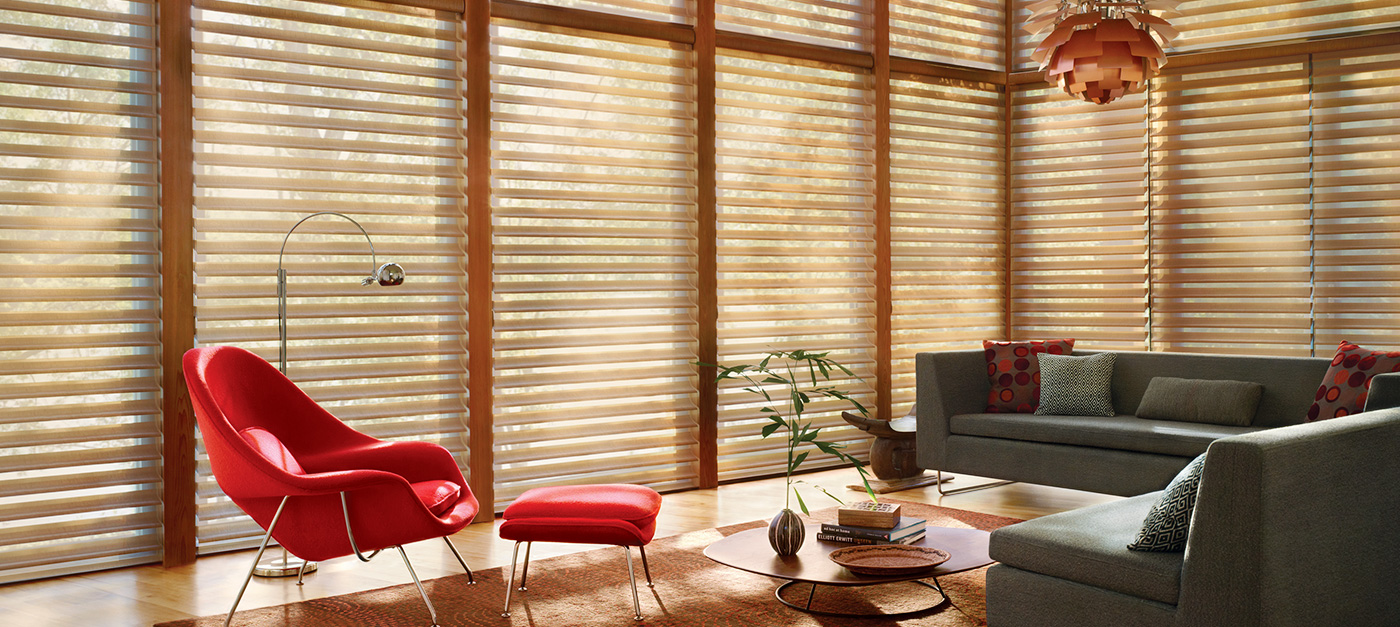 Window treatments serve several purposes: they beautify windows, provide privacy, and control how much natural light is allowed into a room. Dressing your windows with blinds or other window treatments is easy with help from Riverbend. We've partnered with an interior designer who represents several top window covering suppliers, ensuring that our selection will suit your decor and window fashion. Select from shutters, wood, fabric, sheer or metal blinds and many more.
Contact us for an in-home consultation and quotation for all your window covering needs!
Visit our suppliers websites below!