Hardwood flooring is one of the most popular floor covering choices because it adds a classic, luxurious look to any room. The natural characteristics of wood create depth and an inviting visual appearance that many other types of floors try to emulate. Hardwood flooring also adds value to your home at resale time.
As hardwood flooring options are more diverse than ever, Riverbend offers the best consultation on a variety of traditional wood in many finishes. Our wood flooring manufacturers are constantly producing better quality finishes and superior construction techniques, allowing hardwood to be installed throughout the home over a wide variety of sub-floors. Whether you choose solid 3/4" or engineered pre-finished hardwood, or you want to stain and finish the floor on-site, we have the knowledge and expertise to guide you through the process and professional installers to ensure quality results.
We also carry the proper maintenance products to care for your investment, including BONA, one of the best names in the industry.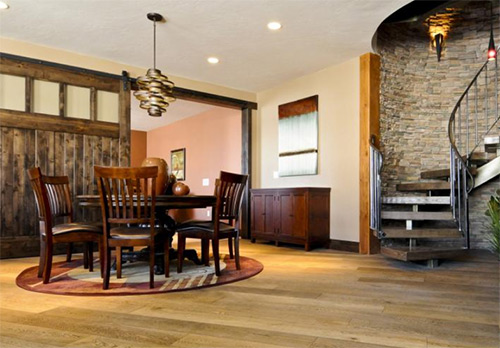 Visit our suppliers websites below!