Evoke Vinyl and Laminate Flooring in Cochrane
Posted on: August 10, 2022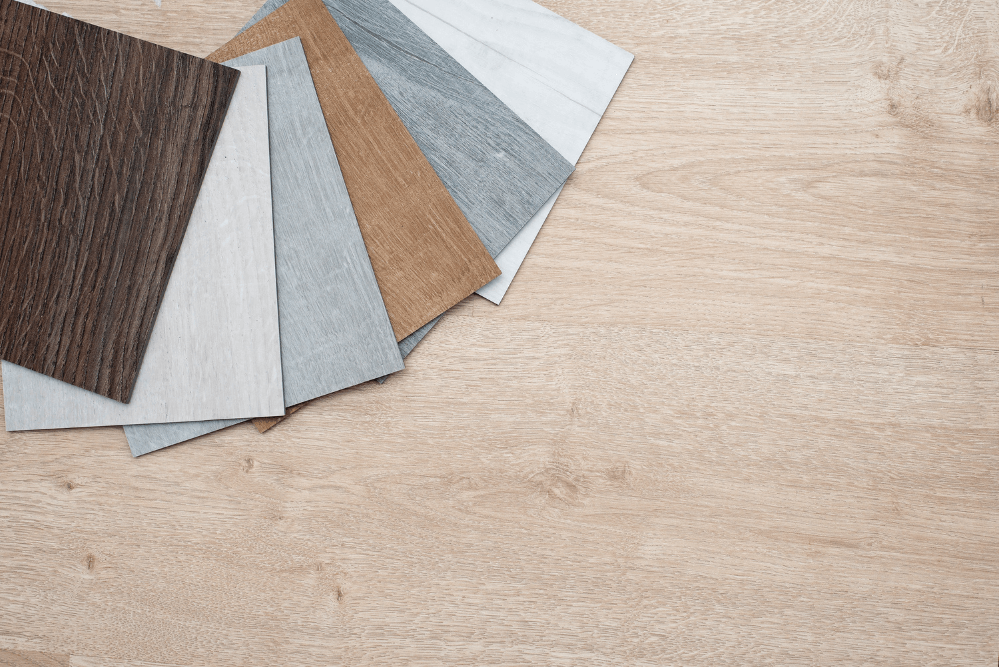 Evoke is one of the top Canadian flooring brands for both residential and commercial use. Their fitting slogan is "Flooring That Can Take It" – and for good reason. Evoke's high-performance flooring products are known for their durability, resilience, and sustainability to meet demanding environments. 
Whether you have young children and pets running through your home or need a solid flooring solution for a high-traffic office, Evoke has a floor solution for every room and every budget. This article features two of our most popular Evoke products – vinyl and laminate flooring.
Evoke luxury vinyl flooring
Structure meets super design in Evoke's newest line of luxury vinyl plank. Choose from a variety of on-trend colours, realistic appearances, and a variety of patterns to complement the aesthetics of your space. 
Evoke's luxury vinyl flooring provides: 
A high-performance Crystal Clear Polyurethane top coat embedded with ceramic

A reinforced fibreglass core delivers comfort and durability

Noise-reduction properties for a quieter living environment

Seamless transitions for a smooth installation

Design flexibility with the ability to install planks in varying patterns, including Herringbone

Waterproof properties to protect the floor from standing water

Quick and easy repairs of damaged planks
Evoke laminate flooring
Evoke specializes in low-cost, high-quality laminate flooring with a realistic design layer that can closely mimic hardwood flooring. Choose from modern designs to vintage looks in a variety of colours. Evoke's laminate flooring can meet the desired look you envision for your space.
Evoke's laminate flooring provides: 
Easy installation with click-together design

Stain and abrasion-resistant properties, ideal for busy households with pets and young children

Water-resistant HDF core that protects the flooring from standing water

20-year residential warranty

Quick and easy repairs of damaged planks
Where to find Evoke flooring in Cochrane
Specialized flooring brands like Evoke typically cannot be found in big-box stores. Many top-of-the-line flooring solutions work specifically with small local dealers that help maintain their brand integrity and quality. 
At Riverbend Interiors, we are a proud supplier of Evoke flooring products in Cochrane. We offer free consultations and free estimates as well as installation at a fair price when you need it. Contact us for all of your flooring needs today.