Shaw Laminate Flooring and Hardwood Flooring in Cochrane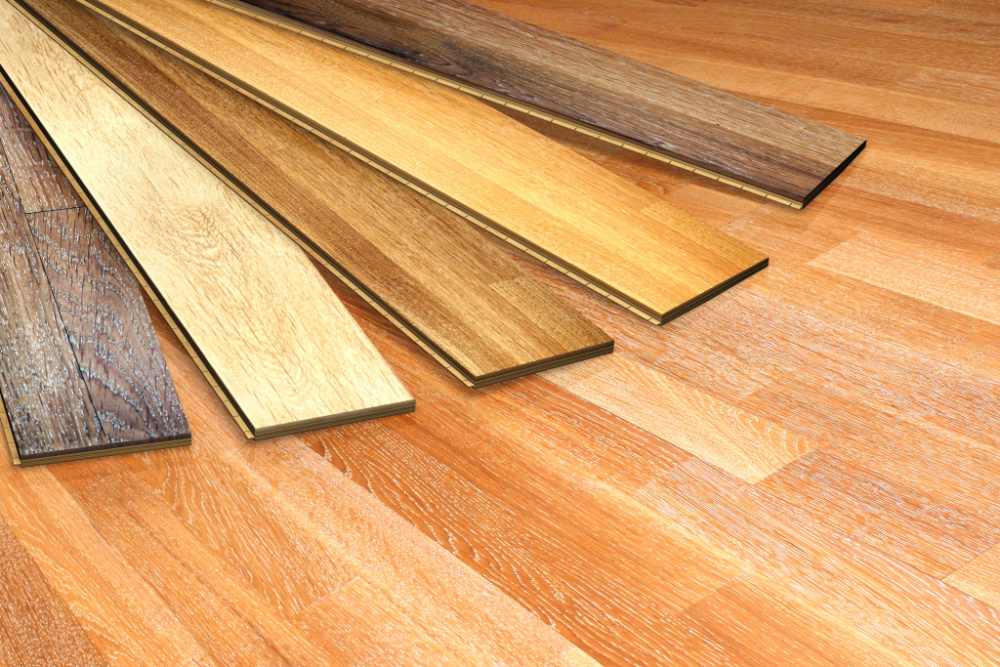 The type of flooring you choose can make all the difference in visual appeal. The material will also determine the level of maintenance required, installation, price, value, and more. Needless to say, choosing the right flooring solution takes some time and weighing out the pros and cons before you can make a decision that you're confident in.
In this article, we're comparing Shaw Laminate Flooring to Shaw Hardwood Flooring – two popular products that can produce very similar aesthetic results. Laminate flooring is a popular choice for those wanting the classic hardwood flooring look at a fraction of the price.
The benefits of Shaw Laminate Flooring
Laminate flooring is an excellent alternative to hardwood because the design layer can mimic many different styles, from rustic to contemporary. Today's laminate flooring is created with incredible technology that can produce realistic textures. Shaw is one of the flooring brands we carry at Riverbend Interiors for their quality and durability. Some of the benefits of Shaw Laminate Flooring include:
Uses less newly harvested wood than conventional hardwoods

Features Shaw's exclusive OptiCore – a core board that is environmentally friendly, strong, stable, and moisture-resistant

Mimics the classic look of hardwood flooring at a fraction of the cost

Easy to install and maintain
Shaw's Laminate Flooring designs are clean, sleek, and sophisticated, with plenty of colours that can match the aesthetics of any space.
The benefits of Shaw Hardwood Flooring
There is nothing quite like the timeless elegance of hardwood flooring. No matter the technology that can mimic the look and feel of hardwood flooring, real wood adds warmth and natural charm that other materials can't fully duplicate. Shaw Hardwood Flooring provides the following benefits:
Sustainable with wood that is legally sourced and delivered

Eco-friendly options available

Repel Splash-Proof hardwood features a water-resistant barrier that repels moisture

ScufResist Platinum Technology finish for an extra layer of protection
Shaw's Hardwood Flooring comes in various colours and textures, from sleek and contemporary to rustic and classic. 
Choosing between laminate flooring or hardwood flooring
When choosing between laminate or hardwood flooring, the cost is one of the main considerations. Hardwood flooring is generally more expensive, but it is timeless and can increase the value of your home. When maintained properly, hardwood flooring can last a lifetime and truly gives the space a warm, authentic feel. While hardwood flooring requires professional installation, you get a quality flooring solution that gives that 'wow' factor.

On the other hand, laminate flooring is a close contender to hardwood flooring at a more affordable price. The advanced technology of today's laminate flooring provides a look and feel that closely resembles hardwood flooring with easier installation and maintenance. There really is no right or wrong choice – it all depends on your budget, preference, and the look you want to achieve.
If you're having difficulty deciding between the two, call us at Riverbend Interiors for expert advice. We can provide you with samples and an estimate on each project to help you compare costs.