Where to Find Kentwood Hardwood Flooring in Cochrane
Posted on: October 11, 2022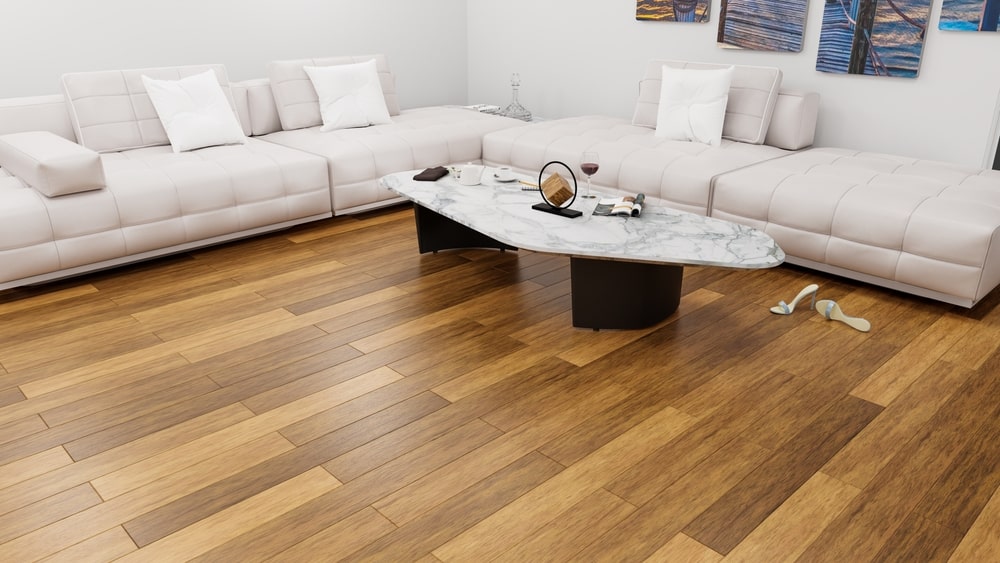 Kentwood Hardwood is a leading name in the flooring industry for its unique collection of stylish, clean, and sophisticated designs. Kentwood Hardwood flooring combines quality and value, draws inspiration from nature, and involves an environmentally-sustainable process to create beautiful flooring.
Riverbend Interiors is proud to supply Kentwood Hardwood, one of the top choices for hardwood flooring in the industry.
Feel the difference with Kentwood floors
Kentwood Hardwood boasts an incredible commitment to excellence with high-performance standards, including:
Comprehensive Quality Control Program – All products are thoroughly inspected at every stage of the manufacturing process. Hardwood floors undergo more than 30 QC checks and tests completed by third parties on finishes, adhesives, and other inputs.
Strict Environmental Control – All Kentwood Hardwood floors meet regulated standards such as the California Air Resources Board (CARB) and TSCA Title VI and two of the strictest emissions standards in the world, CA Section 01350 and UL's GREENGUARD Gold.
Ethical Sourcing and Manufacturing – Kentwood operates with an Environmental Compliance team that oversees all supply chain operations to ensure that materials are ethically sourced and to maintain the brand's integrity.
Indoor Air Quality Guarantee – Kentwood Hardwood floors meet the strictest air quality standards in the world, including the GREENGUARD Gold certification, known as the 'house standard' for emissions.
Why choose hardwood flooring
Although hardwood comes at a higher price tag than other flooring options, the results are well worth the investment. Hardwood flooring can enhance the aesthetics of virtually any home and adds a touch of timeless detail.
Classic beauty and warmth – There's nothing quite like the classic beauty of solid or engineered hardwood flooring. Classic hardwood brings a natural warmth with excellent acoustics and a comfortable surface to walk on.
Durability and longevity – Solid hardwood has been around for centuries. Many old homes still have their natural hardwood floors that have been refinished throughout the years and have stood the test of time. When maintained properly, both styles of hardwood flooring can last for generations to come.
Hardwood holds its value – When it comes time to sell your home, hardwood flooring is a very attractive feature for potential buyers. Many realtors will market 'real hardwood flooring' as a top attribute. While the initial investment can be costly, hardwood holds its value and increases your home's marketability should you choose to sell it.
Easy to maintain – A common misconception is that hardwood flooring is hard to maintain. Fortunately, finishes have improved over the years and are much more durable. Hardwood flooring is easy to clean – simply sweep or vacuum for regular cleaning and occasionally use special hardwood cleaners.
Where to begin with your hardwood flooring project in Cochrane
We have the knowledge, experience, and expertise to guide you through the process of finding the right hardwood flooring option with professional installers to ensure quality results. Give us a call or visit our Cochrane location to see samples of hardwood flooring in person. We have a wide selection of colours, designs, and quality products to choose from.